Contact: stoppuppyfarming@hotmail.co.uk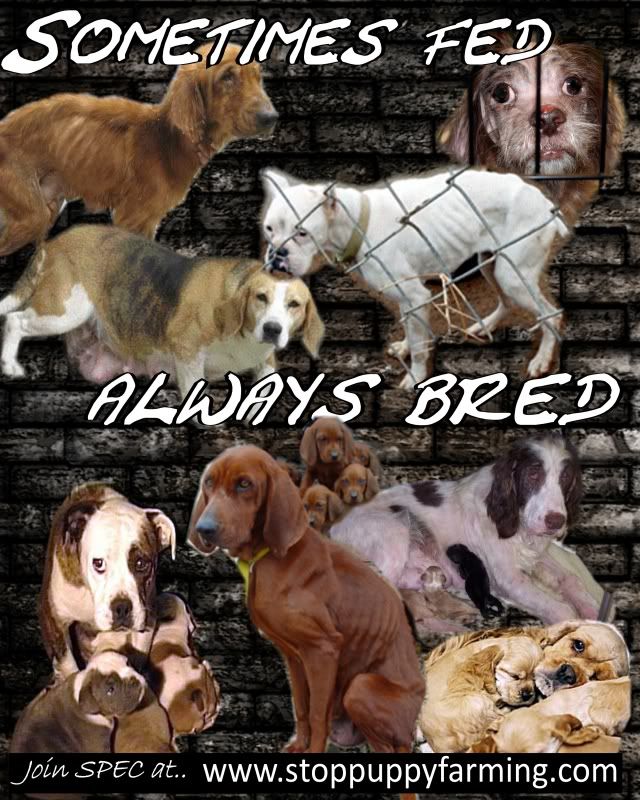 SPEC does not ask for donations, we don't want your money; we just want your voice!

The single, most important thing that anyone can do for us and the puppy farm dogs is to spread the word. At SPEC we believe that the only way to really make a difference is to cut off the demand. If the general public are more aware of where puppies from pet shops and internet dealers come from and stop buying from these sources, then the trade will grind to a halt. It will take time, but if we all pull together, we can do it!

We always need help with our stalls, and we love to meet our supporters, so if you can make one of our shows and would like to help please email us at stoppuppyfarming@hotmail.co.uk

If you would like to download our posters to display at your local shops, workplace or Vets, please feel free. Just click on one of the thumbnails below and then save them to your PC.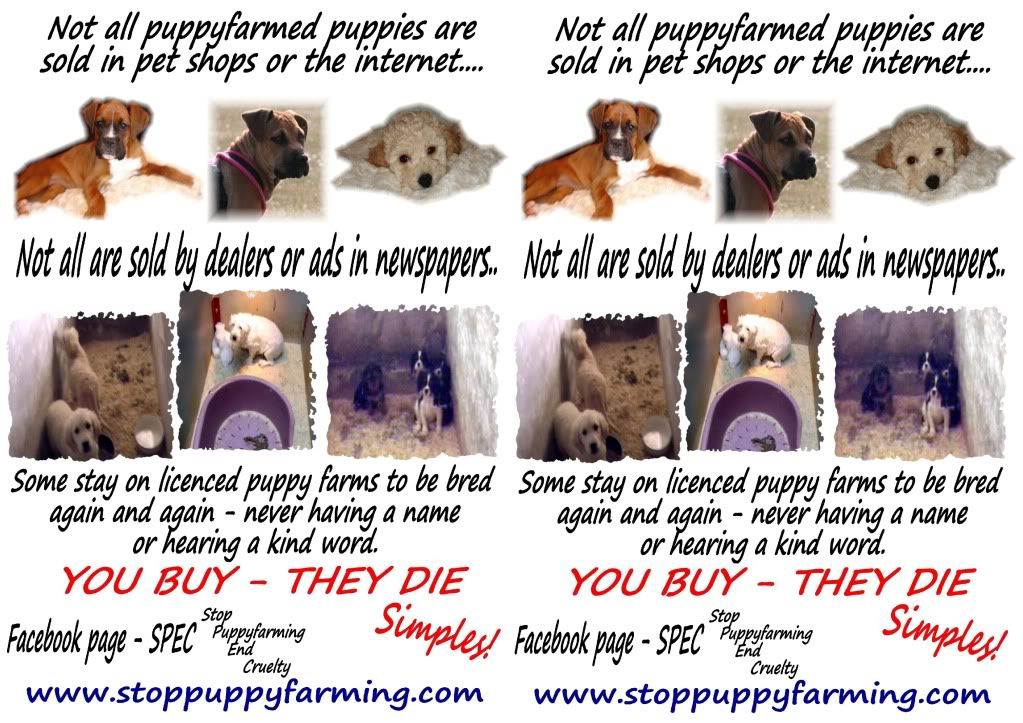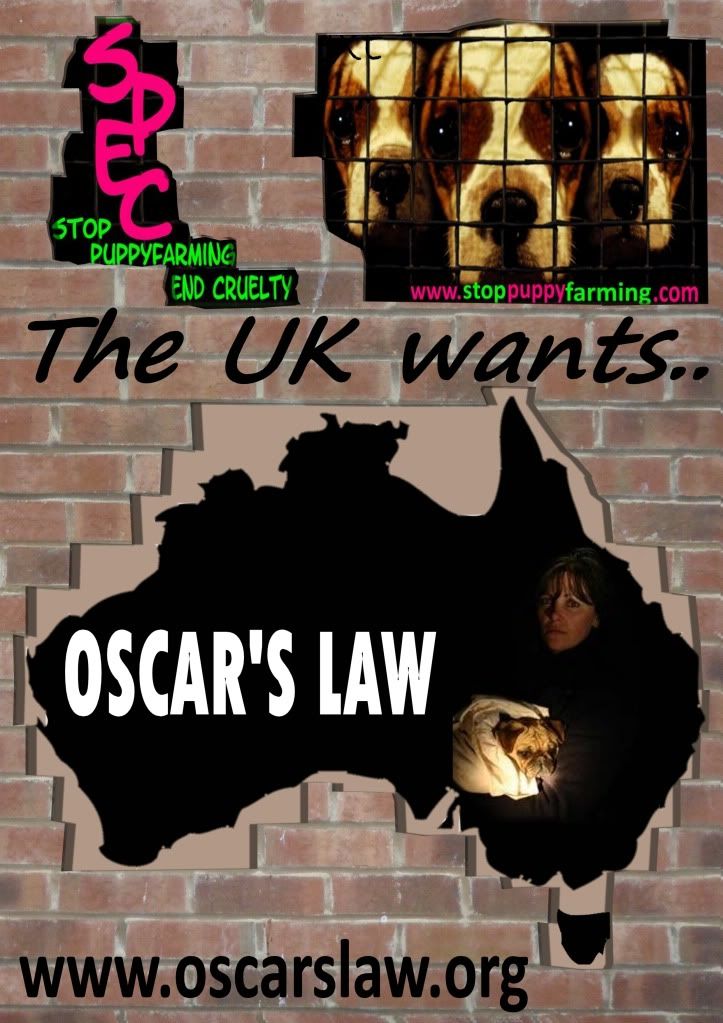 A5 Flyers